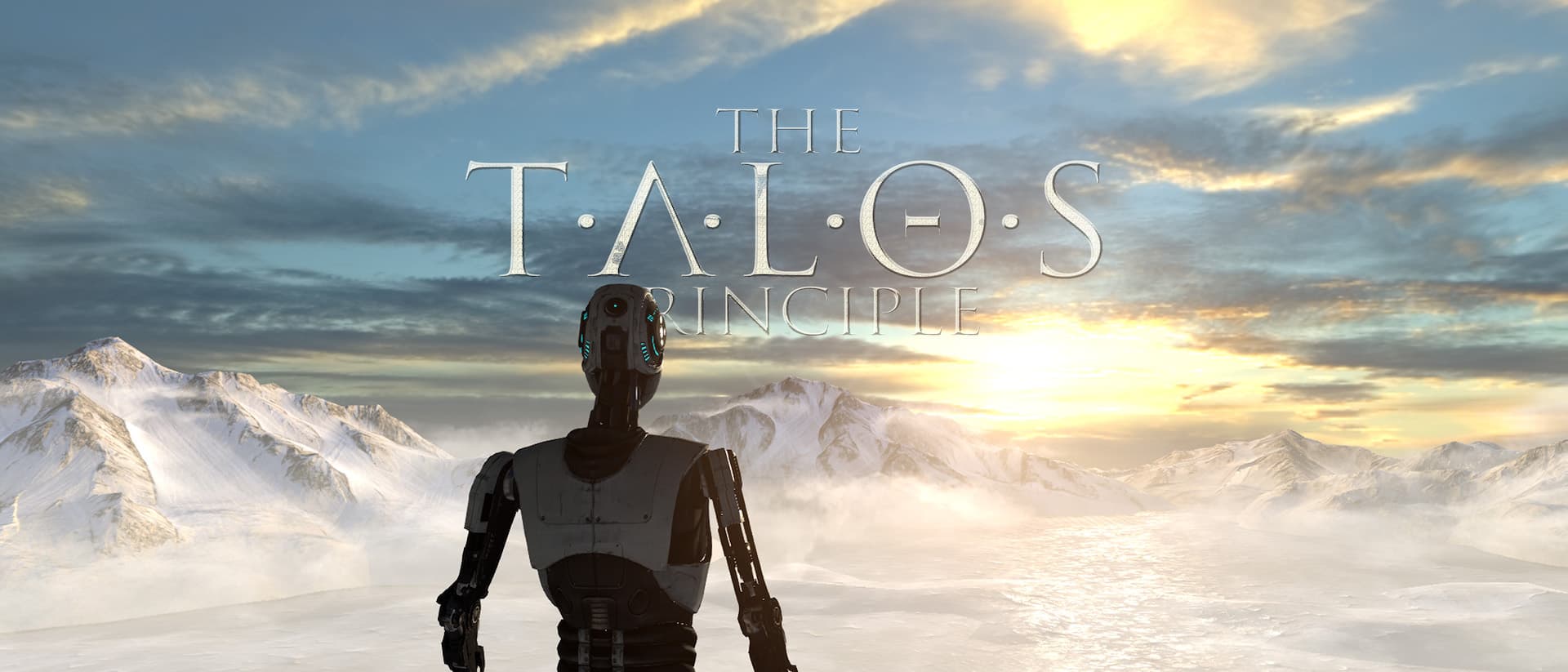 What looked a quick puzzle game at a glance became one of the deepest philosophical and existential-contemplation journeys throughout this experience. All paired with excellent puzzles, environments and soundtrack. Highly Recommended.
What' good
Brilliant Puzzles
Strong Philosophy
Great Environments
Atmospheric Score
Choices and Consequences
What' not so
Minor hitches once or twice
Honestly, none
If you like puzzle games, and/or like to ponder over existence, read no more and start playing it now! It is worth every penny, every second of your time. You can get it on any platform, from mobile phones to even VR.
The Talos Principle
As you start your journey, you're thrown into a strange world with a godly voice in the sky welcoming you, and telling you that you've risen from dust and are walking in his garden and that he is your maker. Your objective, to start with, is to seek (ELO)HIM in his temple. You get introduced to the first puzzle solving tool, the jammer, and you solve some introductory puzzles before accessing the temple, and proving yourself "worthy".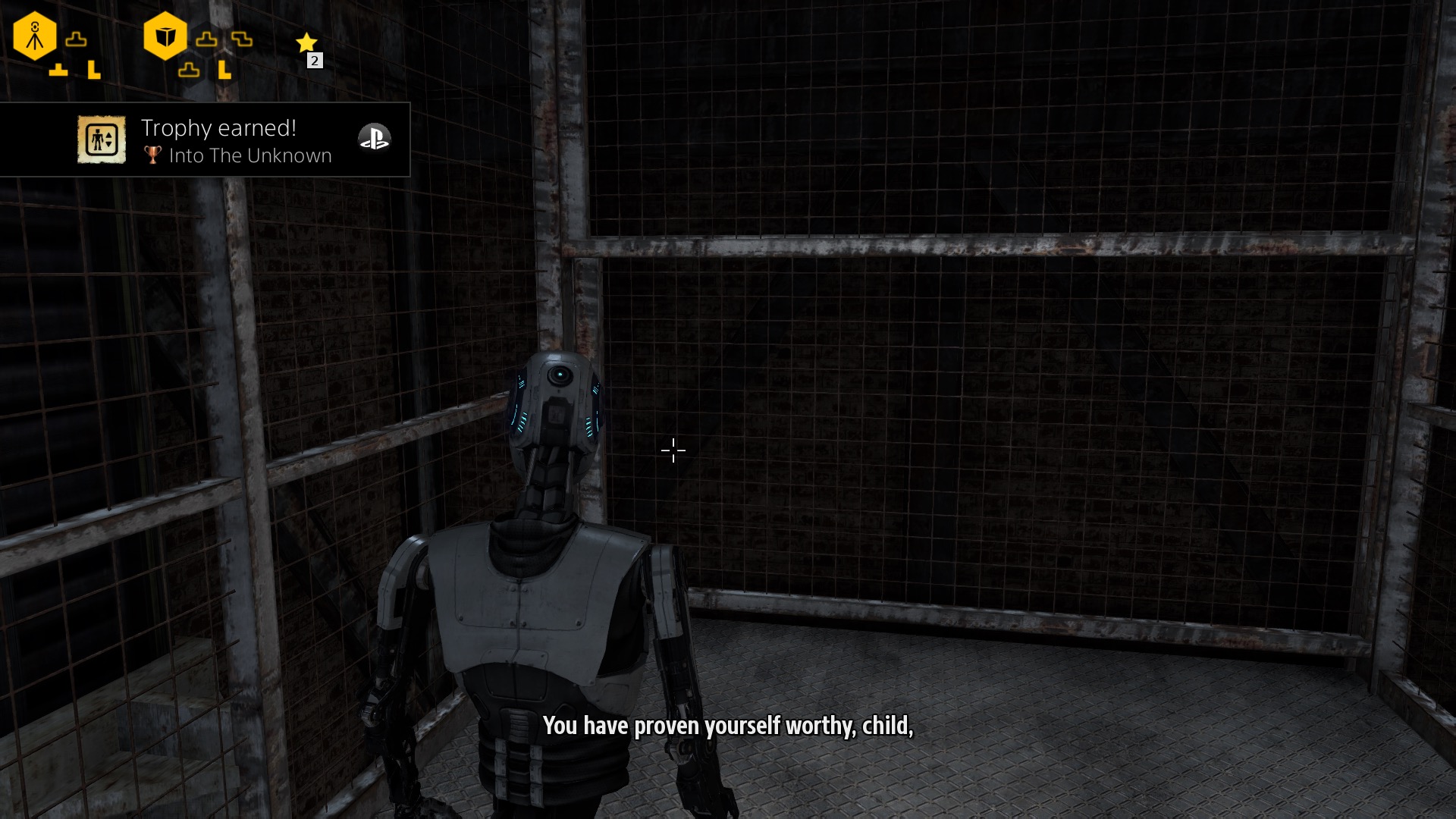 If you're here for just the puzzles, you would be satisfied with the numerous puzzles to come that get harder as you continue onwards (as you'd expect). If you follow the path set by Elohim, you would solve about 100 puzzles across three different worlds, each with their own set of ambience and soundtracks — ranging from Medieval English to Ancient Roman and Ancient Egyptian — Each containing seven (plus one special) areas with a couple of puzzles. Most of the puzzles are between easy-enough to what-the-heck-seriously, with some requiring some real out-of-the-box thinking. Sometimes the clue will be hidden within the puzzle title, or within the countless messages left within the world.
Help is available in form of "messengers", but in order to do so, you must awaken them first, by opening those special areas within each world. This is done by collecting special star sigils for which you'll have to go beyond the puzzle sandbox, connect between them, and discover some secrets along the way. The worlds are filled with a ridiculous amount of easter eggs!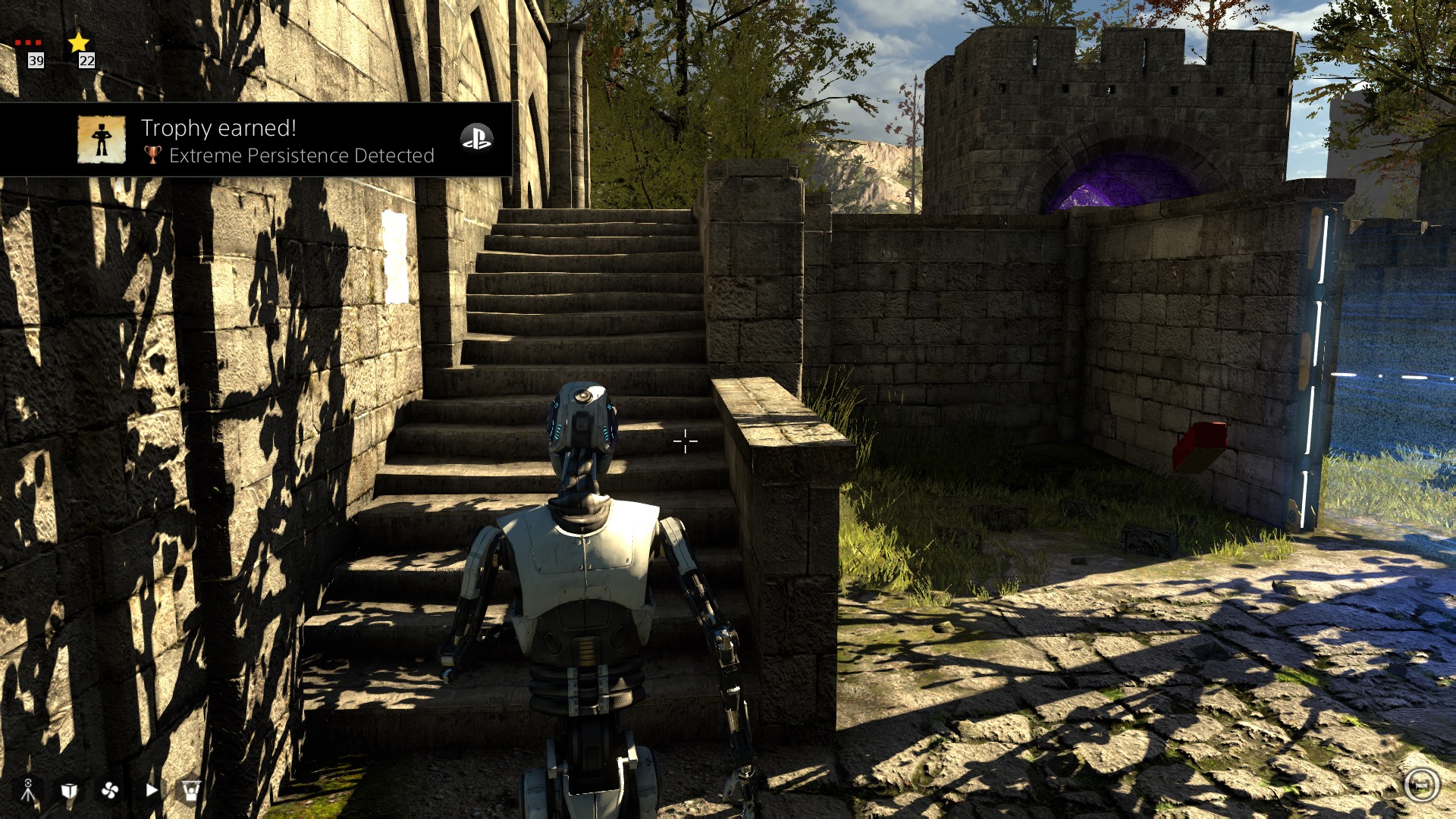 But if you stay and explore the world, the terminals, the tapes, and the forbidden tower, there's much more to this little adventure than you'd think.
Access one of the terminals, and see what follows. I wasn't paying any attention to these at first, thought they contained some lore and stuff, but then it started remembering my responses, and questioning me on them, at this point I wanted more, I went back to all of the terminals across all the worlds in search of the truth.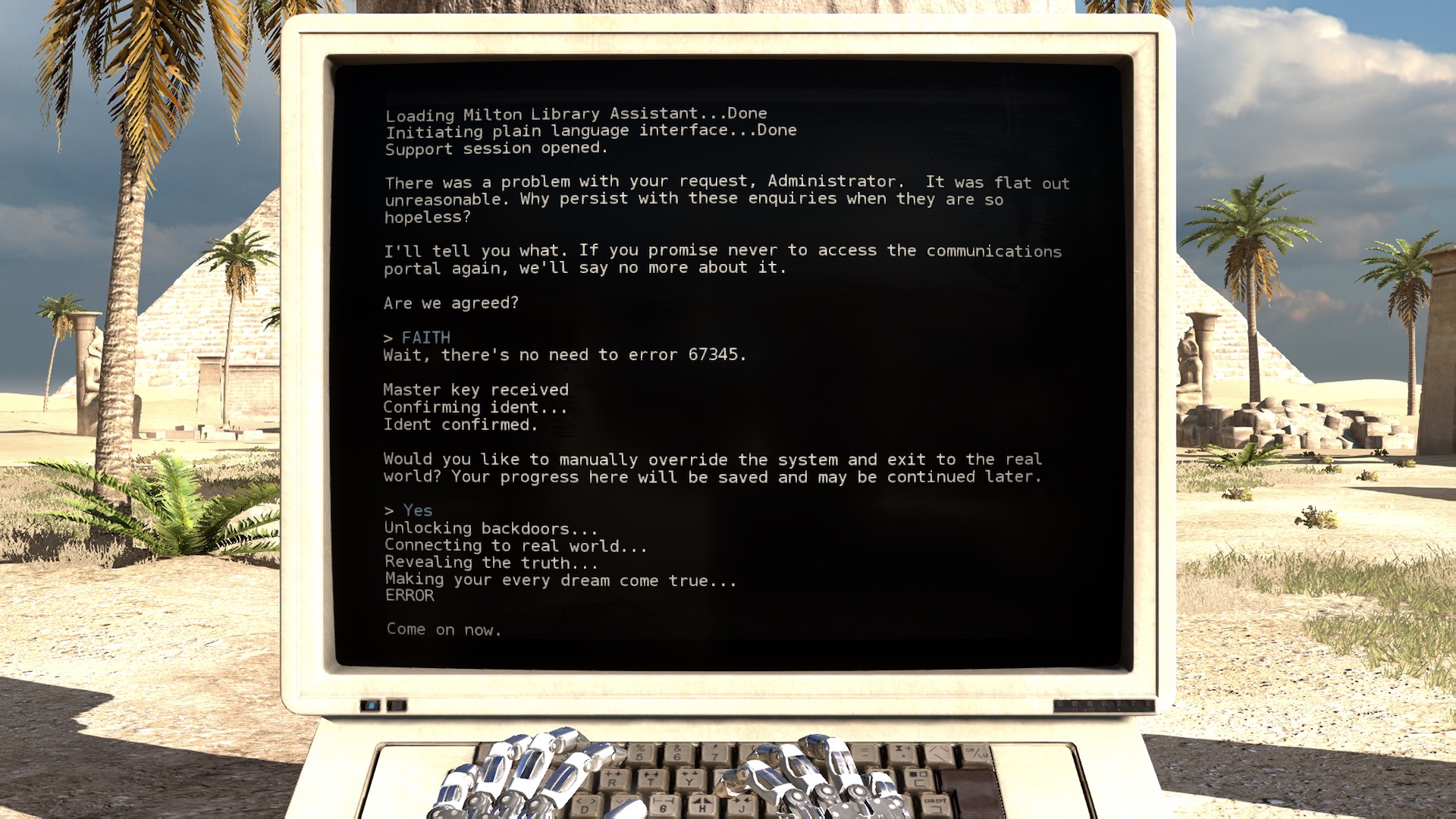 I can't really do justice to how brilliant this game really is, so I'm actually going to link this video by 2kliksphilip that got me to check out this game.
And it goes deep. Very deep.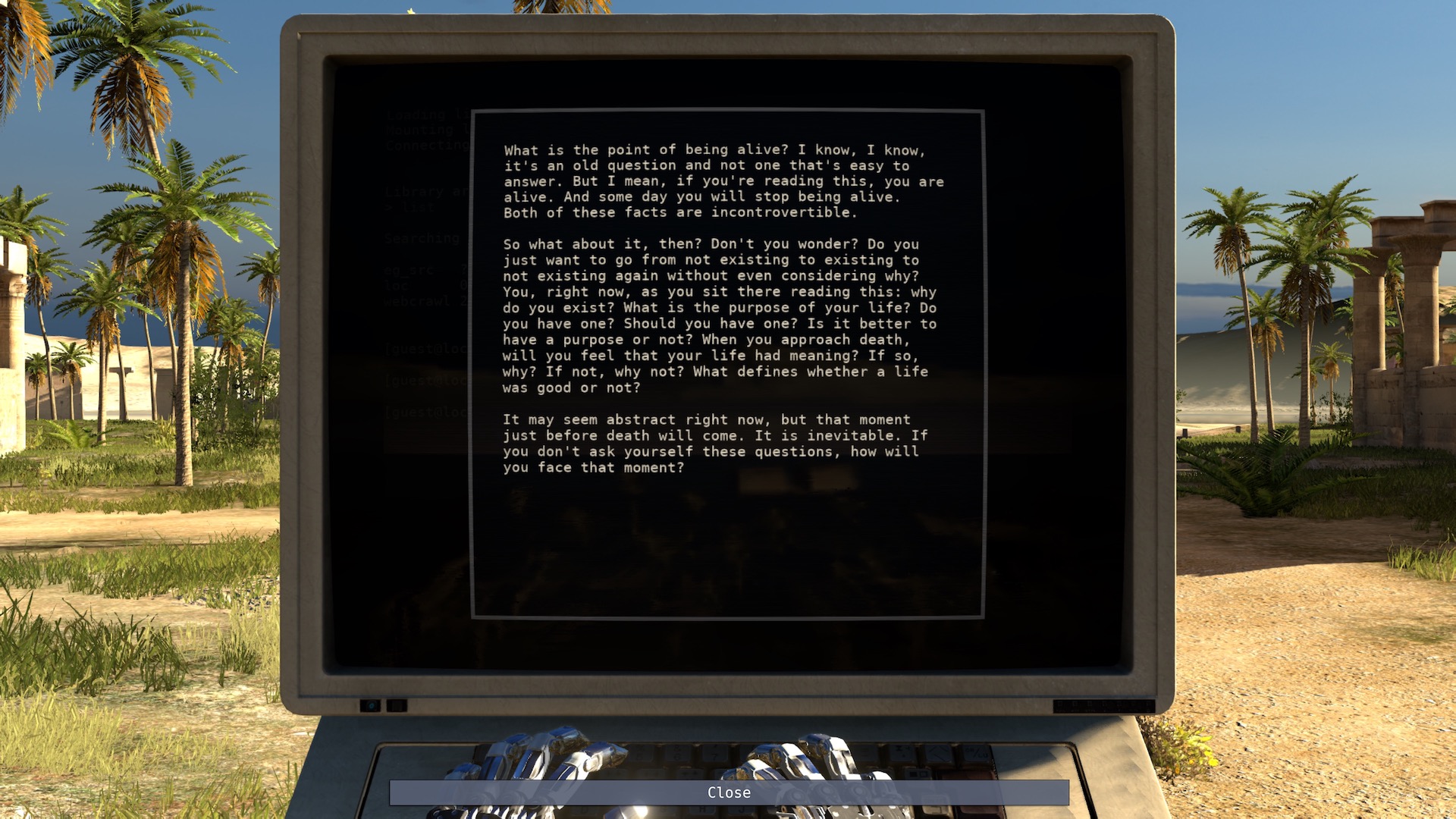 There's also a DLC, Road to Gehenna, filled with harder, larger puzzles, and of course, more philosophy.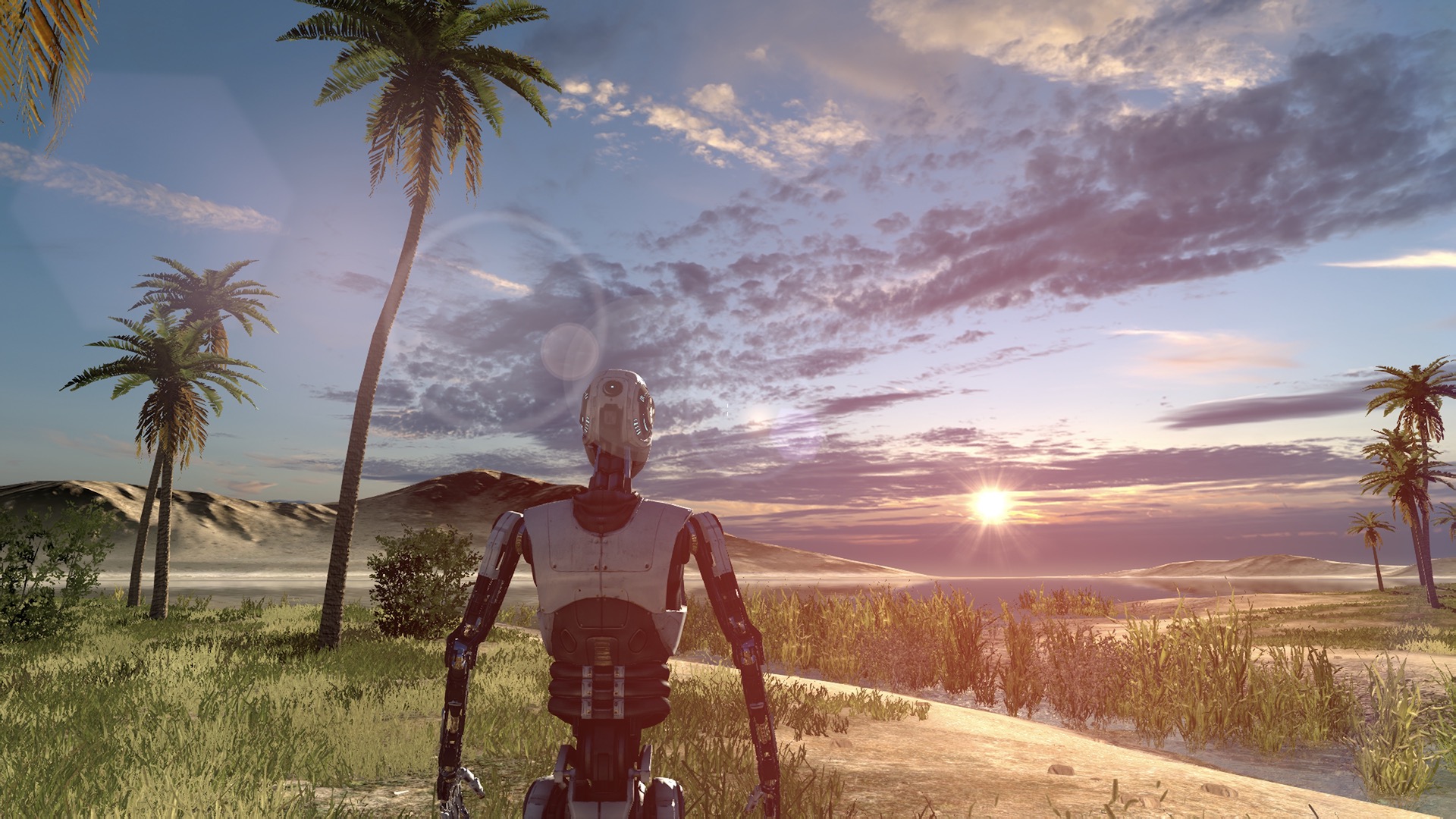 Overall, add this to your bucket list if you can't grab it immediately. It was also available on Game Pass last time I checked, so definitely grab it. It is worth a (or more) play-throughs, as there are different endings based on your choices.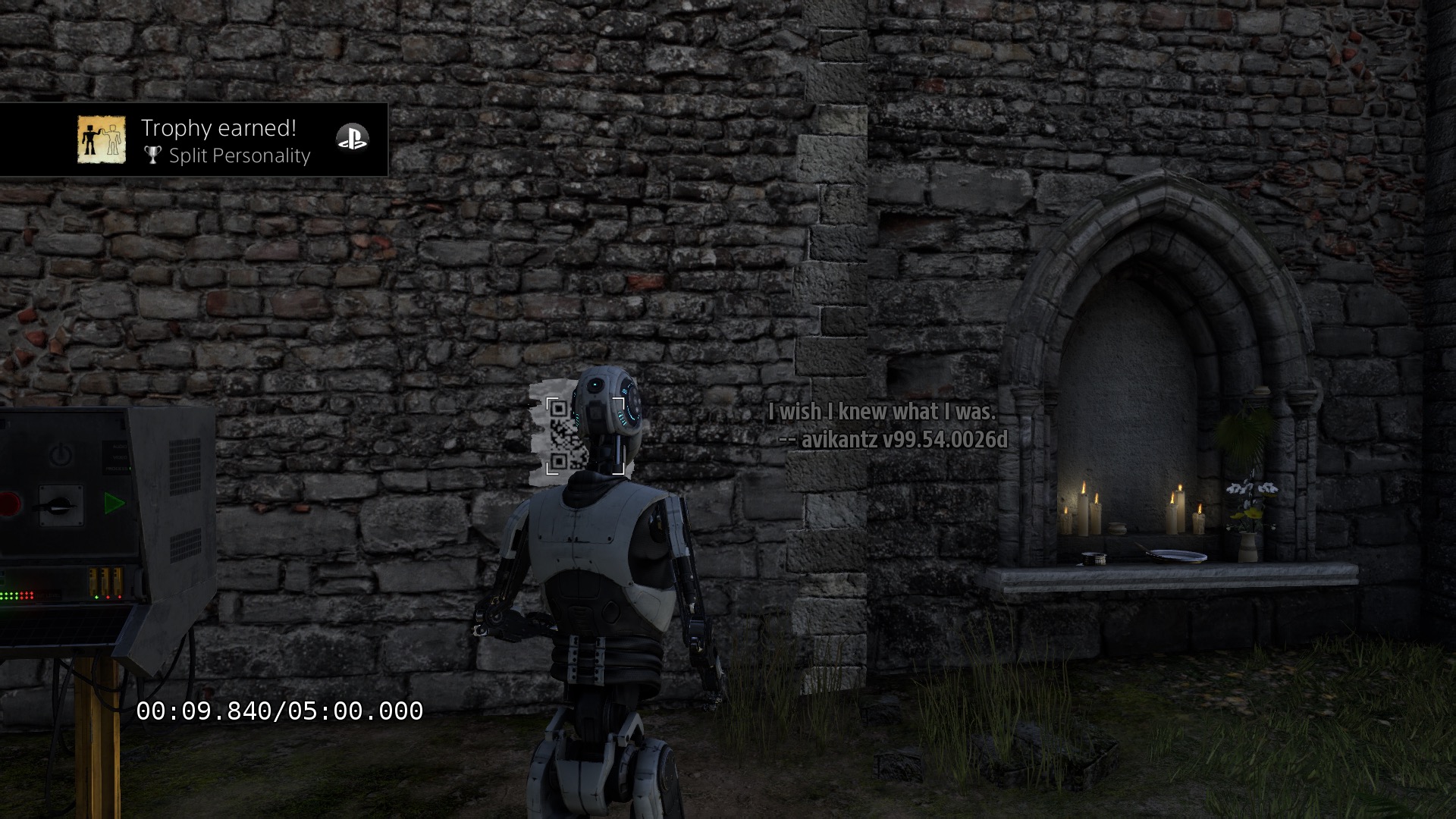 Me too, game. Me too.