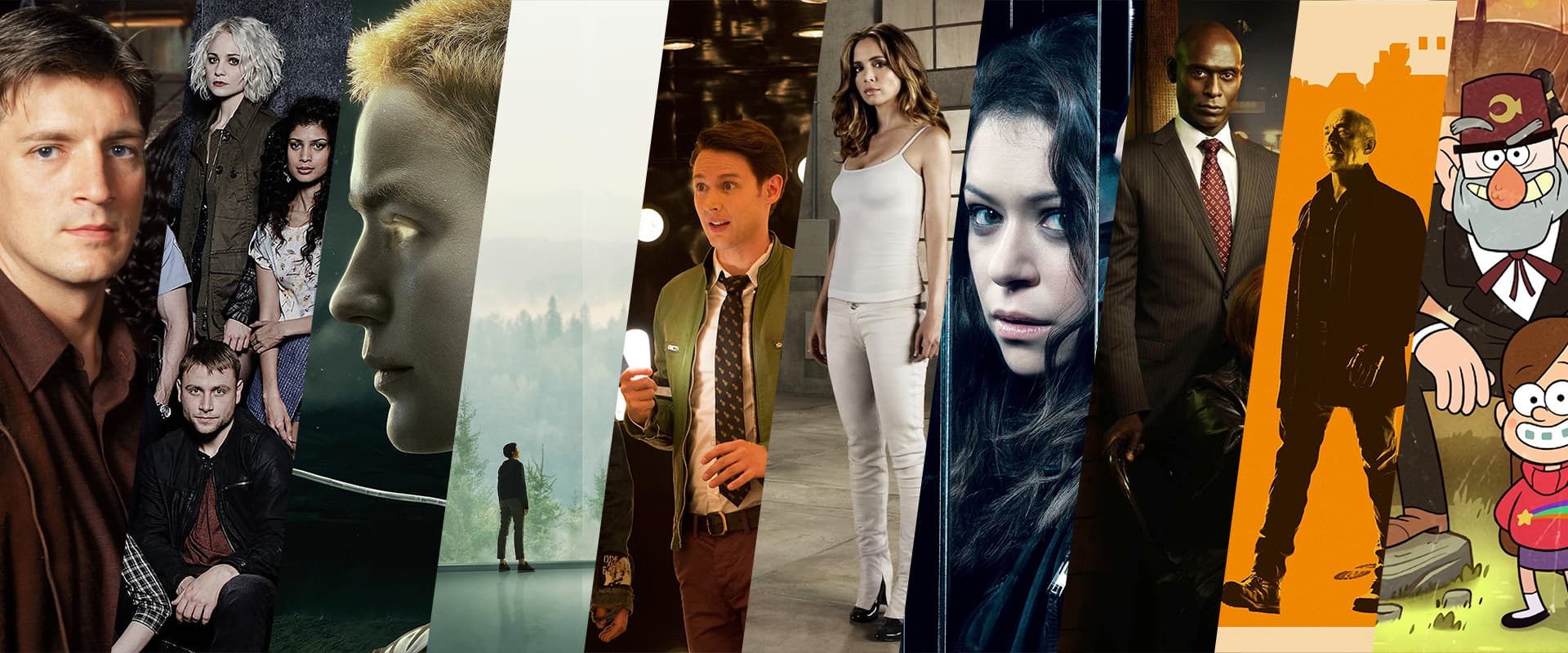 A collection of amazing, often under-rated, lesser known science fiction series.
Quench your thirst for more science fiction with the collection of these less popular series.
Lesser known science fiction series collection
Gravity Falls
Why did this end so soon. WHY ALEX! One of the best animated series.
For All Mankind
Technically this is more drama and politics than science fiction. But a great series nonetheless (minus some uncomfortable drama, *cough*). One of Apple TV's best!
Firefly
You can't take the sky from me! This came out 10 years too early, and ended up getting the unfortunate cancellation treatment.
Counterpart
A very thrilling, grounded, low science fiction series. JK Simmons is great in the lead, and so are the series' supporting cast. A must watch for science fiction and thriller fans alike.
Orphan Black
Before she was hulking out, she was excellent in the various clone roles this series is famous for. Great science fiction!
Fringe
Strange, addicting and weird. Decent watch. Also RIP Lance.
Dollhouse
Westworld: the prequel? Sort of, but also no. Great show with good casting!
Dirk Gently's Holistic Detective Agency
Season 1 only (S02 was not that good)
Inside Job
Everything is a conspiracy. The deep state is real! Not a bad watch!
Avenue5
This is quite fun. Classic Armando Iannucci comedy! Shame this too was cancelled.
Raised by Wolves
This is weird, weird show.
Devs
Solid high science fiction entry from Alex Garland (Ex-Machina).
The Peripheral
Decent enough series.
Sense8
Pretty good entry from the Wachowskis, also pretty steamy at times!
Information Provided By