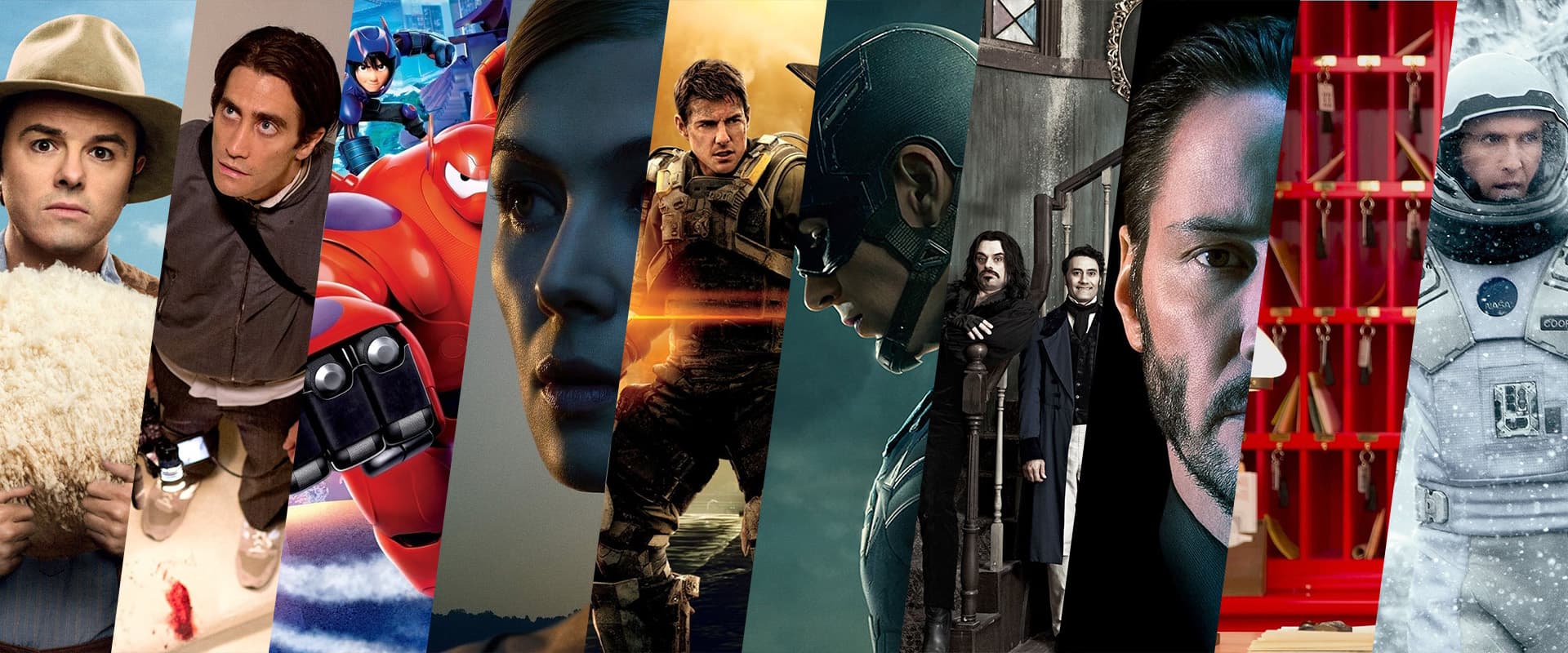 List of my personal favorite movies of 2014.
Top 10 Movies of 2014
Post description? Ain't no one got time for that. Here's the list.
A million ways to die in the west
Hilarious and fun western.
Nightcrawler
The dark side of journalism?
Big Hero 6
On a scale of one to ten, how would you rate this list?
Gone Girl
Classic Fincher mystery thriller.
Edge of tomorrow
Tom cruise running and dying... and dying... and dying.
CA TWS
One of the best marvel feature films.
What we do in the Shadows
Interesting film, one of the best vampire flicks for sure.
John Wick
Pew pew pew. Plus Keanu Reeves.
Grand Budapest Hotel
One of the most artistic comedies.
Interstellar
Say what you will about the plot and all, this is absolutely one of my all time favorites — for just music and visuals alone.
Information Provided By