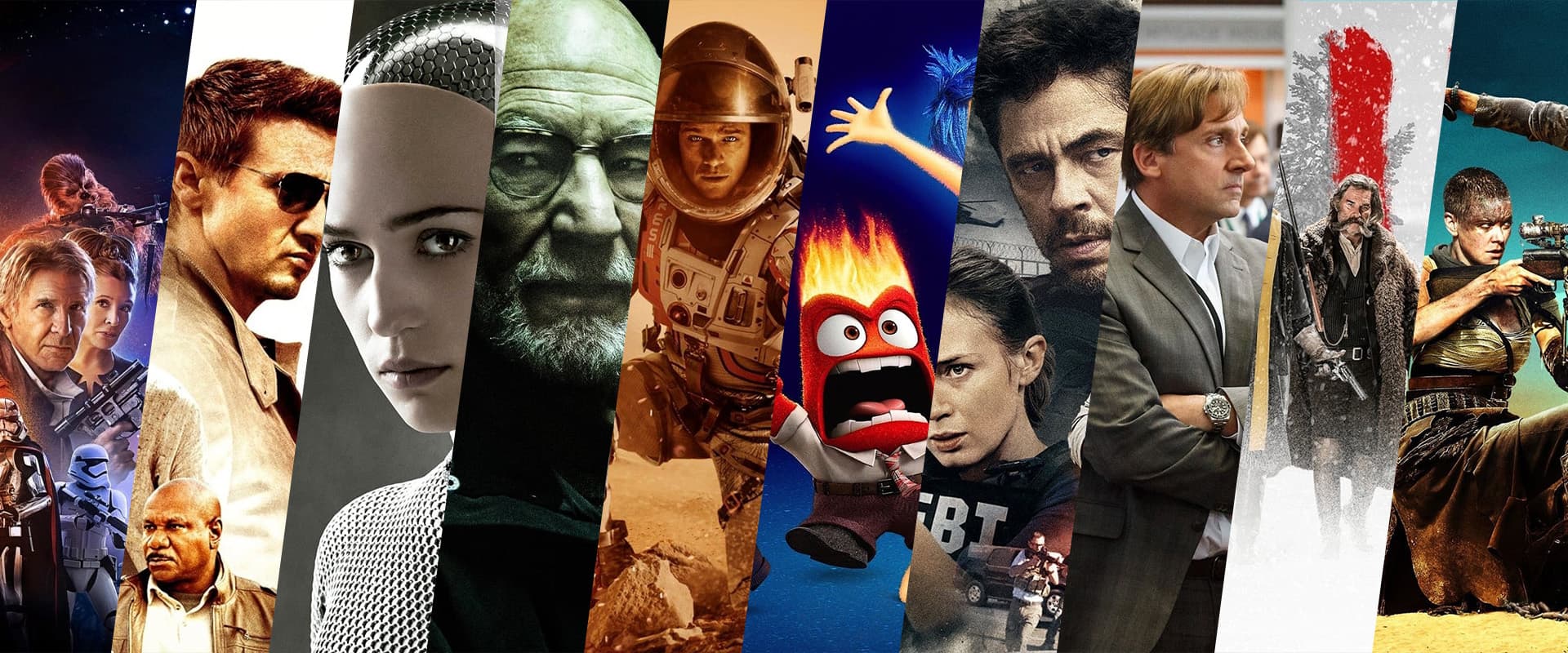 List of my personal favorite movies of 2015.
Top 10 Movies of 2015
Post description? Ain't no one got time for that. Here's the list.
SW7
Hey, at least it's better than phantom menace.
MI5
More of Tomas Cruising.
Ex Machina
One of the best science fiction films of the decade.
Green Room
Terrifying Captain Picard!
The Martian
Rescuing Matt Damon, from space, the second time.
Inside out
What if feelings have feelings.
Sicario
Thanos cop(ter). Great crime thriller.
Hateful Eight
Solid western with an epic score.
Mad Max Fury Road
Action, action, action. We don't need lights or camera.
Information Provided By