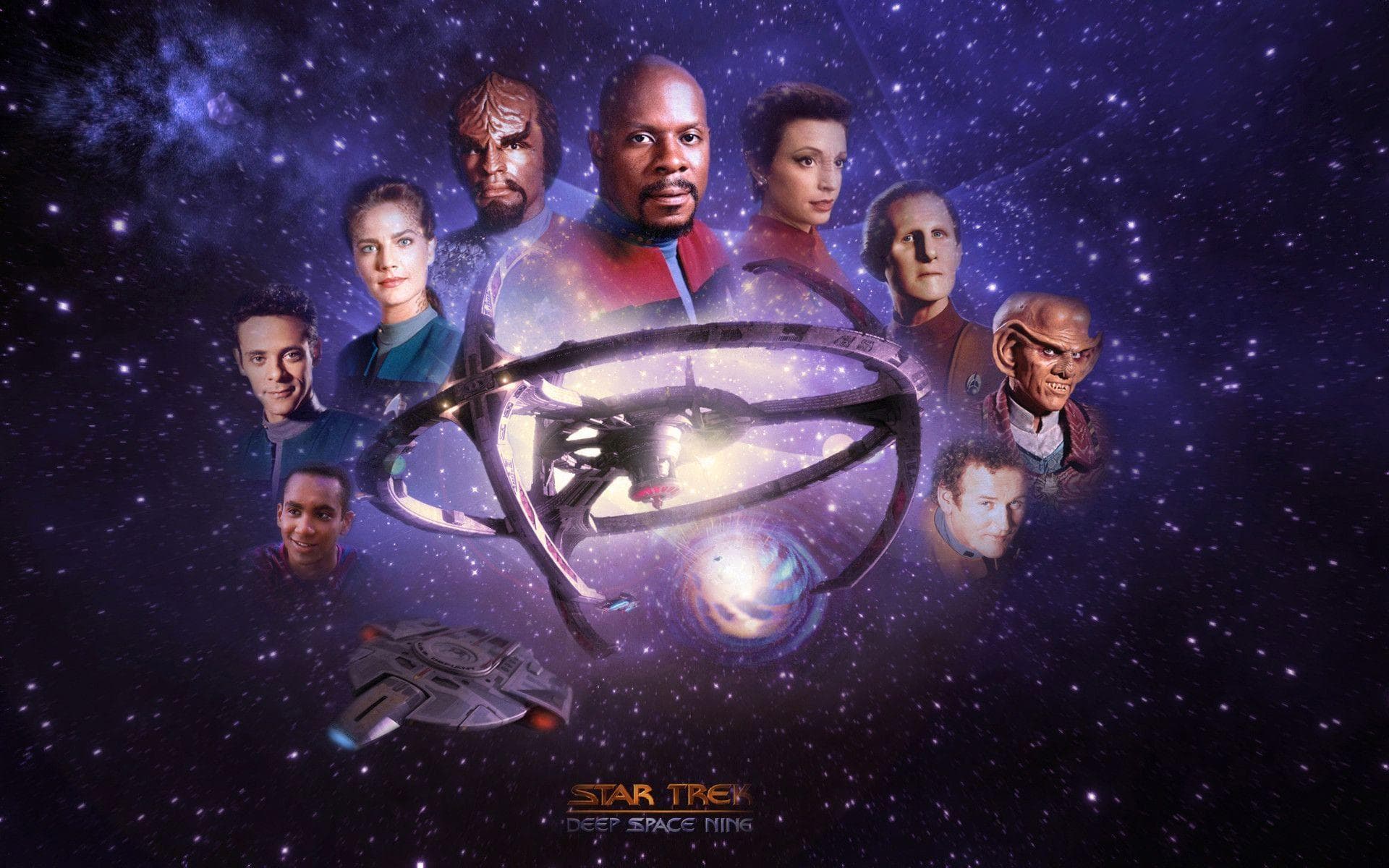 Set on a space station overlooking a wormhole, Deep Space Nine is considered one of the best trek series, featuring plentiful good stories. This list covers the most essential DS9 episodes for rewatch or to catch up on.
You should watch more star trek then
Well, you could start with DS9
Right, I'll compile a list
Star Trek: Deep Space Nine Watch Guide
The marked episodes are a must watch.
Season 1
1x01, 1x02 — "Emissary"
1x03 — "Past Prologue"
1x05 — "Babel"
1x07 — "Q-Less"
1x08 — "Dax"
1x11 — "The Nagus"
1x13 — "Battle Lines"
1x18 — "Dramatis Personae"
1x19 — "Duet"
1x20 — "In the Hands of the Prophets"
Season 2
2x01, 2x02, 2x03 — "The Homecoming, The Circle, The Siege"
2x05 — "Cardassians"
2x07 — "Rules of Acquisition"
2x10 — "Sanctuary"
2x14 — "Whispers"
2x15 — "Paradise"
2x19 — "Blood Oath"
2x20, 2x21 — "The Maquis"
2x22 — "The Wire"
2x26 — "The Jem'Hadar"
Season 3
3x01, 3x02 — "The Search"
3x03 — "The House of Quark"
3x05 — "Second Skin"
3x09 — "Defiant"
3x11, 3x12 — "Past Tense"
3x19 — "Through the Looking Glass"
3x20 — "Improbable Cause"
3x21 — "The Die is Cast"
3x22 — "Explorers"
3x26 — "The Adversary"
Season 4
4x01, 4x02 — "The Way of the Warrior"
4x03 — "The Visitor"
4x05 — "Indiscretion"
4x10 — "Our Man Bashir"
4x11, 4x12 — "Homefront, Paradise Lost"
4x18 — "Rules of Engagement"
4x19 — "Hard Time"
4x22 — "For the Cause"
4x23 — "To the Death"
4x24 — "The Quickening"
4x26 — "Broken Link"
Season 5
5x01 — "Apocalypse Rising"
5x02 — "The Ship"
5x04 — "Nor the Battle to the Strong"
5x06 — "Trials and Tribble-ations"
5x09 — "The Ascent"
5x11 — "The Darkness and the Light"
5x13 — "For the Uniform"
5x14, 5x15 — "In Purgatory's Shadow, By Inferno's Light"
5x20 — "Ferengi Love Songs"
5x22 — "Children of Time"
5x23 — "Blaze of Glory"
5x24 — "Empok Nor"
5x26 — "Call to Arms"
Season 6
6x01 — "A Time to Stand"
6x04 — "Behind the Lines"
6x05 — "Favor the Bold"
6x06 — "Sacrifice of Angels"
6x07 — "You Are Cordially Invited"
6x10 — "The Magnificent Ferengi"
6x13 — "Who Mourns for Morn?"
6x13 — "Far Beyond the Stars"
6x14 — "One Little Ship"
6x15 — "Honor Among Thieves"
6x18 — "Inquisition"
6x19 — "In the Pale Moonlight"
6x22 — "Valiant"
6x23 — "Profit and Lace"
6x25 — "The Sound of Her Voice"
6x26 — "Tears of the Prophets"
Season 7
7x01 — "Image in the Sand"
7x03 — "Afterimage"
7x04 — "Take Me Out to the Holosuite"
7x08 — "The Siege of AR-558"
7x09 — "Covenant"
7x10 — "It's Only a Paper Moon"
7x13 — "Field of Fire"
7x15 — "Badda-Bing, Badda-Bang"
7x16 — "Inter Arma Enim Silent Leges"
7x18 — "'Til Death Do Us Part"
7x21 — "When It Rains..."
7x23 — "Extreme Measures"
7x24 — "The Dogs of War"
7x25, 7x26 — "What You Leave Behind"
Information Provided By